Our Mission
Voices Of Community Activists & Leaders (VOCAL-NY) is a statewide grassroots membership organization that builds power among low-income people affected by HIV/AIDS, the drug war, mass incarceration, and homelessness in order to create healthy and just communities. We accomplish this through community organizing, leadership development, advocacy, direct services, participatory research and direct action.
Our Vision
VOCAL-NY is building a movement of low-income people dedicated to ending the AIDS epidemic, the war on drugs, mass incarceration, and homelessness. We fight for systemic change rooted in justice, compassion, and love. We approach this work with a firm belief in reducing harm and ending stigma, and the knowledge that the issues impacting our communities are driven by institutional oppression, not personal failings. Our campaigns have saved or improved the lives of hundreds of thousands of New Yorkers across the state.
Our Model
Our model of movement building draws inspiration from three traditions:
Traditional community-based organizing
Direct-action AIDS activism
Black-led social movements for racial justice
Our History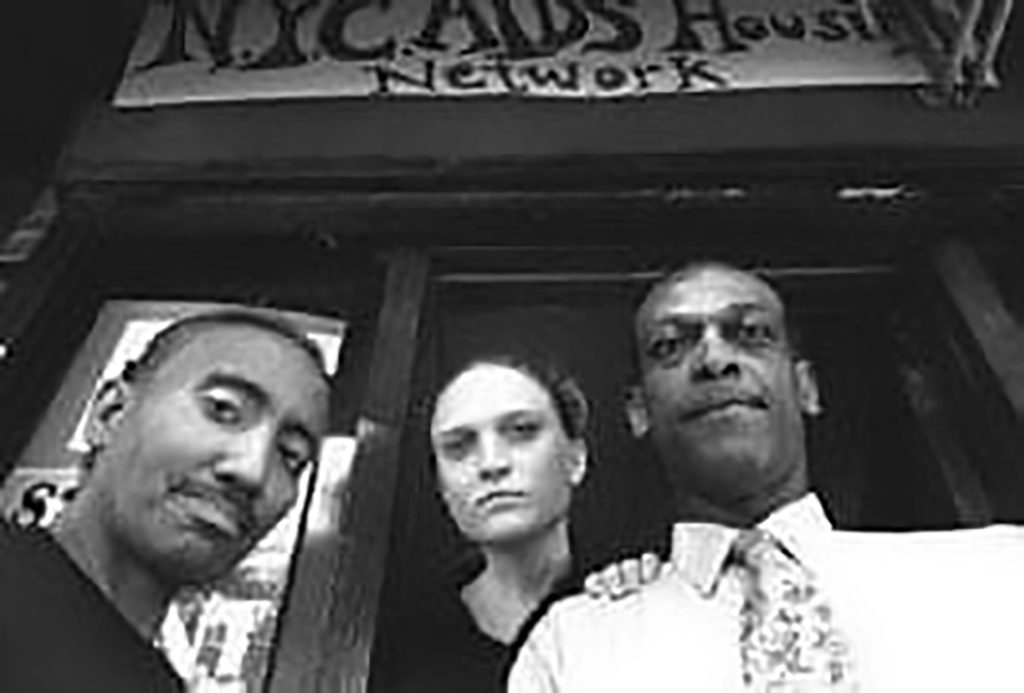 NYC AIDS Housing Network (NYCAHN) is founded by Joe Bostic, Joe Capestany, and Jennifer Flynn. Our first campaigns included housing and support for those living with HIV/AIDS, Expanded Syringe Access Program (ESAP) legislation, and the "Parolee Human Rights Project." NYCAHN would later become VOCAL-NY.
Joe Capestany, one of the three founders of the organization, dies at the age of 48 after fighting AIDS for years.
Joe Bostic, one of the three founders of the organization, dies at the age of 51 after fighting AIDS and hepatitis C for years.
VOCAL-NY Users Union was a project started by Louie Jones to organize drug users. Louie, a long-time leader and former staff of NYCAHN, brings VOCAL-NY Users Union to NYCAHN.
NYCAHN transitions from an Expanded Syringe Access Program (ESAP) to official Syringe Exchange Program (SEP)
NYCAHN changes name and becomes VOCAL-NY.
VOCAL-NY continues to grow — more staff are hired, including a civil rights organizer and political director. We also launched our 501c4 VOCAL Action Fund, allowing us to become more involved in state and local elections.
VOCAL-NY launches our Homeless Union and hires our first Care Coordinator to connect people living with Hep C with the treatment they need.
VOCAL-NY hires its first upstate campaigner, opening the door for the development of our Buffalo, Syracuse, and Rochester chapters.
VOCAL-NY hires our first full time staff member in Albany, opening the door for the Albany, Hudson Valley, and Westchester chapters to develop. VOCAL-NY also partners with Mount Sinai on the Hep C program to lay groundwork for medical services.
Amid the pandemic, VOCAL-NY has its most successful legislative session yet. Each union sees at least one policy priority passed and enacted in the state of New York.