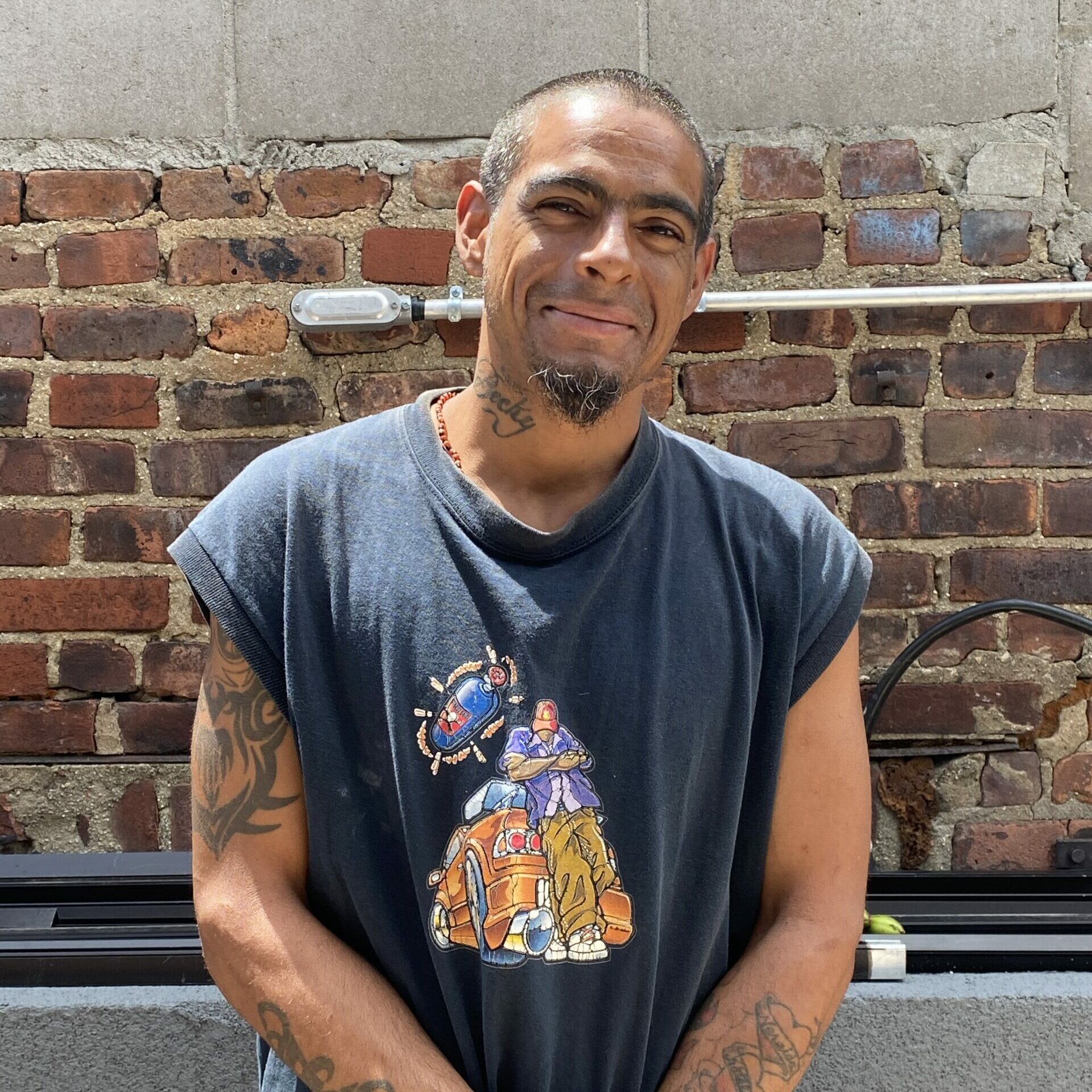 Miguel is a participant receiving services at VOCAL-NY's drop-in center. For the past three years, he has been looking for work, housing, and social services, yet has struggled to access state programs on his own, until now. Since working with service providers at VOCAL-NY, Miguel has achieved acquiring social security, ID, Medicaid, and SNAP. He also learned about how to prevent drug overdoses and received access to Narcan– a life-saving drug for reversing overdose.
"This past month and a half, I accomplished so much, just with them, than I did during like three years of my life that I've been trying," said Miguel.
Now, Miguel volunteers at the center, by putting together PrEP kits for other participants to prevent HIV/AIDS.
We want to uplift Miguel for the achievements he's made and the work he's done to uplift others over the past month and a half. We are honored to be with him on his journey and proud that he's part of our community.
Tell us about yourself. What brought you to VOCAL-NY?
I grew up in Yonkers, New York. I left Yonkers and went to Fort Myers, Florida. Been out there 17 years, became an electrician out there, then decided to come back to New York to be with my grandkids. I have five kids total and two grandkids.
It's been a fight looking for work. But it's going to happen. I had to get the whole social security and ID and everything. VOCAL-NY services helped me get all this. Now I'm just starting to see, l'm starting to see light. I see light.
What services has VOCAL-NY provided and how has it impacted you?
Treatment, employment, and how to use the system. Because I didn't know the system that's out there for individuals. They helped me with my social security and they helped me with Medicaid. I was in the streets sick and they helped me get everything that I can. I don't have to sleep worrying that much now. It's a fight, but l'm not alone. I mean, I got them. And they got me.
This past month and a half, I accomplished so much, just with them, than I did during three years of my life that I've been trying. I'm doing so good here that my son that I haven't seen in 17 years came to see me just because of this programming. My first son.
You started volunteering! What have you been doing?
I started with these PreP kits that are for safety and awareness on HIV. I set up the packages because I know what it's like – I know people that died because of HIV. It's honestly dark because they didn't have help. I got to witness good people pay the ultimate price for something so simple that they were trying to prevent.
They helped me. I gotta help us all push forward. If I can do it, anybody else could do it.