Take Action
Petition: Defund Police. Invest in Communities.
June 10, 2020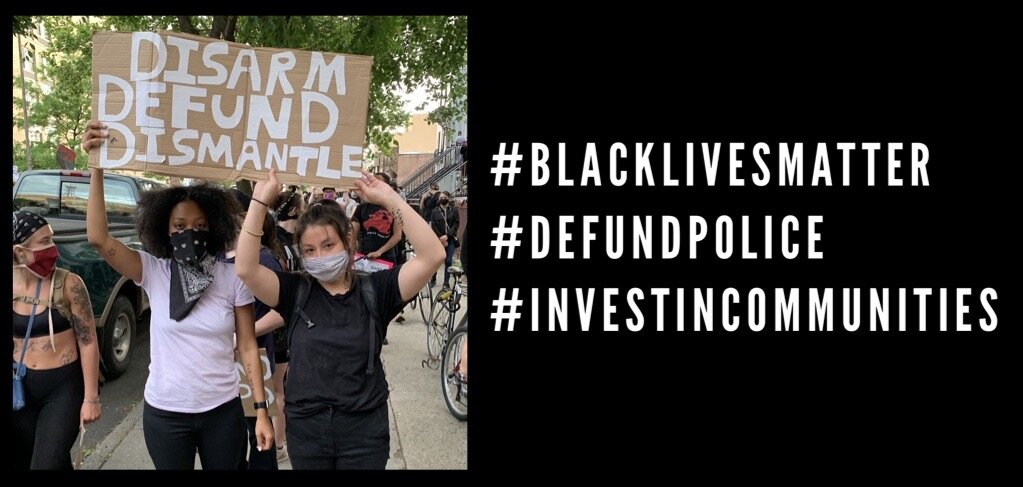 For decades our cities, state and country have invested in and expanded the scope of policing, and neglected the institutions needed to help our communities become whole. In the face of historic homelessness, an overdose crisis that decreased our national life expectancy and growing income inequality, the government has continued to underfund housing, health care, social services, and public education. Despite calls for providing care over policing and incarceration, we continue to turn to policing and criminalization to solve social problems created because of long-standing divestment and neglect.
SIGN THE PETITION TO DEFUND POLICE & INVEST IN COMMUNITIES
In the wake of righteous rage spreading across New York and the United States, we must demand divestment from law enforcement and investment in our communities: housing, care, social services, and public education. The institution of policing cannot create and maintain safety for Black, Brown, and poor communities. No amount of training, body cameras, or "reform" can protect us from the police.
We stand united with all protestors taking action in the streets and in their homes. We demand accountability of all police departments, and individual officers, engaging in violence and suppression of public protest and every day. But we know that is not enough.
CLICK HERE: Sign on to demand Mayors across New York State, and Governor Andrew Cuomo, defund city and state law enforcement, and invest in our communities.
#DefundPolice
#InvestInCommunities
#BlackLivesMatter
#DefendBlackLives
Recent News