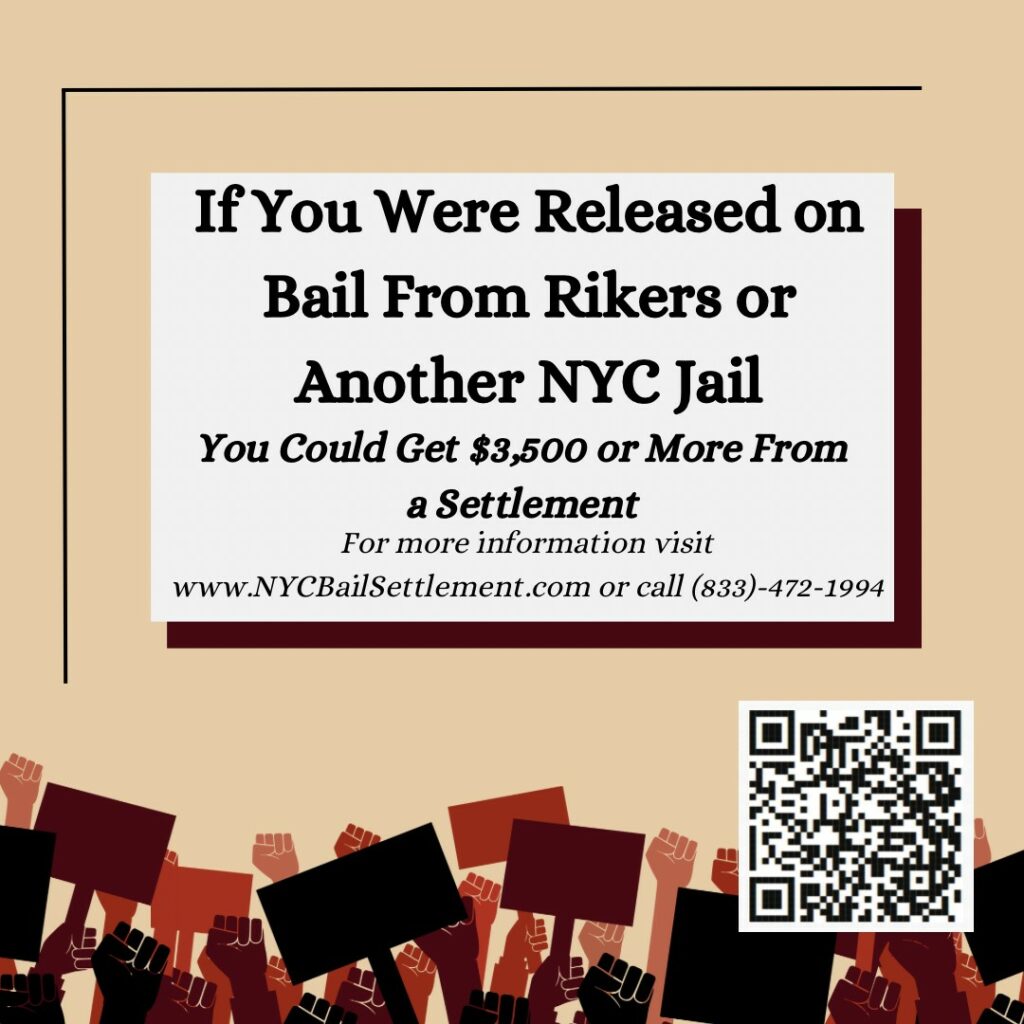 NYC Bail Settlement
Find out if you're eligible for a NYC bail settlement claim!
Step 2:
Get help navigating the process or Connect with VOCAL-NY's Civil Rights Union for Ways to Get Involved
VOCAL-NY works to end mass incarceration and criminalization, including efforts to close Rikers and reduce the NYC jail population.
Get updates about the process and get on our mailing list:
Who is included in the Settlement?
The Settlement includes individuals (also called Class Members) in the custody of the New York Department of Corrections, who were released on bail at least once between October 4, 2014 and October 21, 2022, who reasonably believe their release may have been delayed at least 3 hours after their bail was paid.
How can I get a payment?
You need to submit a claim form online or by mail postmarked by June 6, 2023. If your claim is valid, you will get $3,500 for each time your release on bail was delayed. 
For a longer notice that provides more information about the Settlement and your rights and options or to file a claim: