As we celebrate today's historic SCOTUS vote that legalized marriage equality nationwide, we can't help but think about love. Love for each other, love for our communities, and love for a movement that moves us towards justice.

We are still glowing from the outpouring of love we experienced last week at our She's So VOCAL Gala. So many of you came to celebrate our work that we reached fire capacity! Thanks to all for being so patient and understanding as we worked to get people inside.
View photos from the event on our Facebook.
The evening was filled with powerful speeches and inspiring words from our awardees and the people who love them. Congratulations again to:
Oona Adams, from Laborers Local 79, for her work to build affordable housing and create union jobs in New York.
Daliah Heller, from CUNY School of Public Health, for her commitment to combating the war on drugs and promoting a public health approach to drug use.
Public Advocate Letitia James, for being an unwavering voice for racial and economic justice in New York City politics.
Kimberleigh Smith, from Harlem United, for her leadership in the campaign to end AIDS in NY by 2020.
Marilyn Scales, from VOCAL-NY, for her leadership in passing the Fair Chance Act, so people with criminal records have access to good jobs.
We had legislative wins to celebrate like passing the strongest ban-the-box policy in the country or winning emergency access to medical marijuana for critically ill New Yorkers, but really we were celebrating the incredible year of movement building and the resiliency of our membership. And this year we were particularly proud to uplift the central role of women in the fight to end AIDS, homelessness, the war on drugs, and mass incarceration.
Thank you to all that donated to make our gala a success. Especially our sponsors of food and drinks: Goodwin's Goodies, Los Hot Tamales, VDKA 6100, Magic Hat Brewing Company, Lagunitas Brewing Company, Il Vino Torchio, and Brooklyn Industries.
If you weren't able to join us, it's not too late to support our work, click here to donate today.
Thank you so much for helping make it possible.
Sincerely,
Jennifer
Gala Honorees

Oona Adams, from Laborers Local 79, with VOCAL-NY Executive Director, Jennifer Flynn, and Lead Organizer, Jeremy Saunders.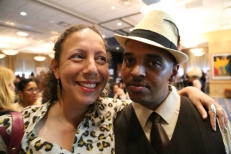 Daliah Heller, from CUNY School of Public Health, with VOCAL-NY Board Member Hiawatha Collins.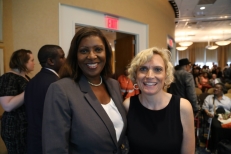 NYC Public Advocate Letitia James with VOCAL-NY's Jennifer Flynn.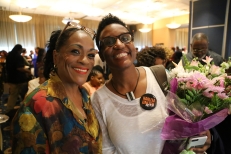 Kimberleigh Smith, from Harlem United, with VOCAL-NY's Board Chair Wanda Hernandez.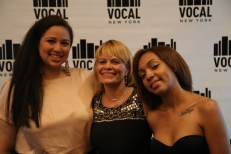 Marilyn Scales with her daughter and our Political Director, Alyssa Aguilera.